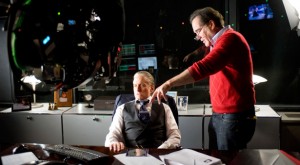 Here are couple of images from the Wall Street sequel. It is one of the high profiles movies that will be screened in the coming months. The new images show us many of the characters in the film. There will be a poster and a trailer coming out soon for this film. The images are really good but what are we to expect from this.
Douglas is back playing Gordon Gekko and we also see one of the rare supporting performances of Josh Brolin. There is a chance he might just steal the show in this one. He was really good in his last collaboration with Oliver Stone called W. He is also playing the sweet looking westerner in Jonah Hex. Josh Brolin's hand really full at the moment with a role in the Coen Brothers film as well called True Grit.
The rest of the cast also looks good to eat. We have Shia Labeouf and Carey Mulligan in tow with the powerhouses. This will be something watch out for in the case of Shia. He has been having a string of box office films and nothing else.
Wall Street 2: Money Never Sleeps will hit theaters on April 23 rd.
Here are some of the pictures with some details given below each of them. Click the images to enlarge.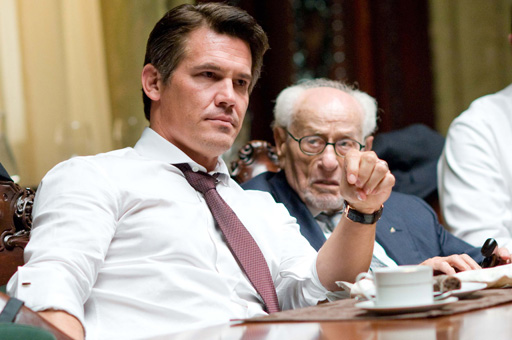 Since Gekko's heyday, a new breed of ruthless investor has taken over the financial world as represented by Josh Brolin's banking kingpin Bretton James. In one of several scenes filmed at the Federal Reserve building, he and the chairman emeritus of the bank (Eli Wallach) have a meeting about the liquidation of a company run by Lewis Zabel (Frank Langella), who happens to be Jacob's boss and mentor.
Stone at first considered Javier Bardem, who won a 2007 Oscar for his psycho killer in No Country for Old Men, for James. Instead, he went with Brolin, who played George W. Bush in Stone's 2008 biopic W. "He's the quintessential young investor," he says of the 40-ish James. "A master of the universe."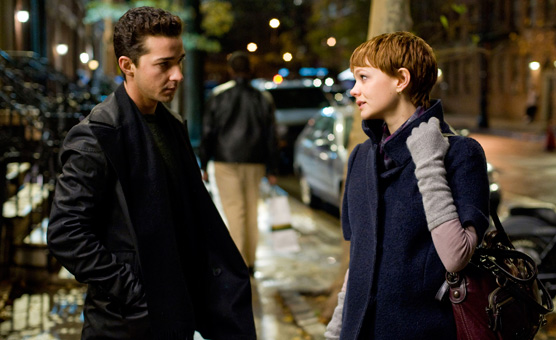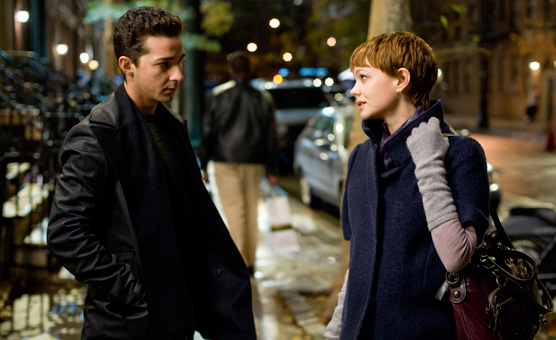 Winnie, standing outside her walkup brownstone in Soho, eventually suspects Jacob is in cahoots with her father, which causes a rift in their relationship. "Carey is a strong young actress who brings class and quality to the film," says Stone, who hired the 24-year-old British breakout star after seeing her in An Education. "I cast her blind without an audition. She was a perfect match for Shia, and brought his game up." In fact, the pair were so perfect, they are now a couple off the screen, too.
Gekko sneaks into a fancy Alzheimer's fundraiser at the Metropolitan Museum of Art (re-created inside the Cunard Building) so he can confront James, who used to be one of his allies. Events have caused Jacob to join James' company. "James doesn't know that Jacob is dealing with Gekko," Stone says. "There are a lot of betrayals in this scene." As well as a lot of decked-out extras to fill the 60 or so tables.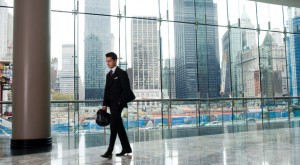 Jacob walks through the cavernous lobby at his new workplace near the former site of the World Trade Center an intentional choice on Stone's part. "We shot 56 or 57 days at 40-plus locations," says Stone. "It's the most locations ever done in New York. We shot in every borough of the city except for Staten Island, as well as on Long Island and in New Jersey. We used one little stage on Wall Street. And we shot in London."
You can collect all the images here