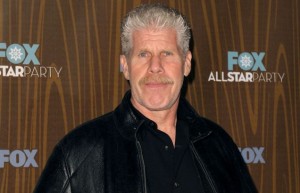 He was just super cool in the Hellboy series. He will now be seen in the crazy film by director Nicolas Winding Refn called Drive. It will be starring Ryan Reynolds, Carey Mulligan, Albert Brooks, Oscar Isaac, Christina Hendricks and Bryan Cranston.
Now after Ron Perlman has joined the movie the proceedings will get quite interesting. Drive is easily one of the most anticipated films of next year. The film is a crime thriller with fast cars and tells the story about a Hollywood stunt driver who doubles as a getaway driver, who gets in over his head when he agrees to help the ex con husband of his beautiful neighbor.
Perlman might play the husband or the garage owner and the mentor of Gosling's Driver, or Cook, who organizes a heist that Driver gets involved with. The script has gone through a lot of good changes after Nicolas has come on board. Ryan Gosling has been championing this film all through Hollywood. He really wants to see this on the big screen.