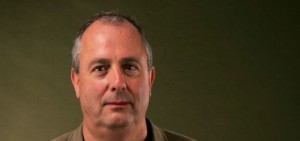 He recently completed his work on the light fare Morning Glory. He will be getting into the thick of things with a drama in UK. He is known to work on various subjects and has not really found his forte.
He is currently working on his upcoming drama Hyde Park on Hudson. The film is written by Richard Nelson, the story forcuses on a rather curious moment in President Franklin Roosevelt's life. The movie is set over a weekend in 1939 when Brit royalty visits his upstate New York home for the weekend, and will shed light on his affair with his cousin Daisy. So why is this purticular time being focused on?
The film is set up at Film4, who are likely still reeling that they turned down The King's Speech for funding during its earliest stages. No actors have come on board for the film. So it will be a while before this film is set up at the production house. Tell us what you think of this development.