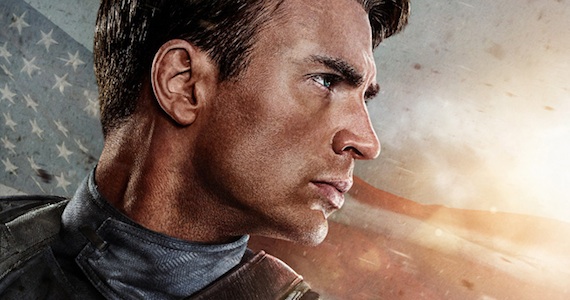 The fans of this hero are a little angry with the new footage show on the small screen. The Captain America Film is all ready to get released and it is only couple of weeks away.
Captain America has a little more salvage after the studios let out this leak. The film has not really impressed much. But we are happy that two of the worst actors in the industry Ryan Reynolds and chris Evans are at a risk of being thrown out of the industry if their films fails. We at Talking Films are happy for that.
Captain America: The First Avenger is directed by Joe Johnston, who worked on films like The Rocketeer, Jumani, October Sky, Jurassic Park III, Hidalgo and Wolf Man. He will be also taking on the planned Avengers movie after these come out. The film was written by Christopher Markus and Stephen McFeely. The film is expected to hit theaters by the end of this month. I hope all you fanboys out there wont be disappointed with the leak.