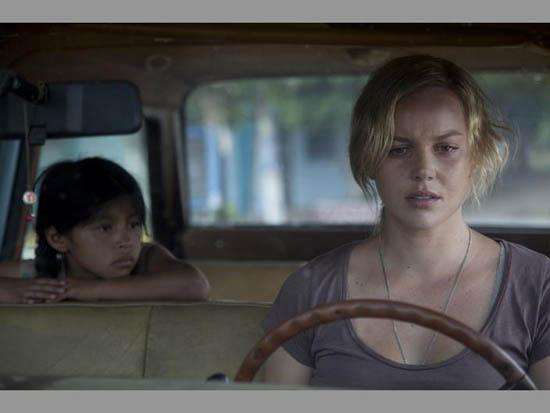 Abbie Cornish has been working her way up the unbeaten path. She broke out in the Aussie drama Somersault starring alongside current superstar Sam Worthington. She was also amazing in Bright Star and used that good word to land roles in the sleeper hit Limitless, the disaster Sucker Punch and is currently waiting on her next release W.E. She also replaced Emily Blunt on this new film The Girl.
The film is written and directed by David Riker who was hailed for his first feature work La Ciudad, he returns behind the camera for the first time in thirteen years and it sounds like a gritty little piece. The film tells the story of a 25 year old Texan girl who lives quite close to Mexican border.
The character has a five year old son that she has lost to the welfare system, she sees an opportunity to make money bringing illegal immigrants across the border. So she does it as a one off and during this incident in a river, she has left with the responsibility of a 9 year old girl. So it is her journey with the girl through Mexico to get her home.
Cornish had this to say about the project. "I'm prepping more on this film than I have on any other film before. The only one that would come close in regards to preparation is 'Sucker Punch' but that was very much physical preparation, because we trained for three months before we started filming. 70 percent of my dialogue is in Spanish. I don't know how to speak Spanish, if only the NZT drug was real!"
The film will see her co starring with newcomer Maritza Santigo and Will Patton. Tell us what you think of the images from the film. It will be coming out next year at Sundance.