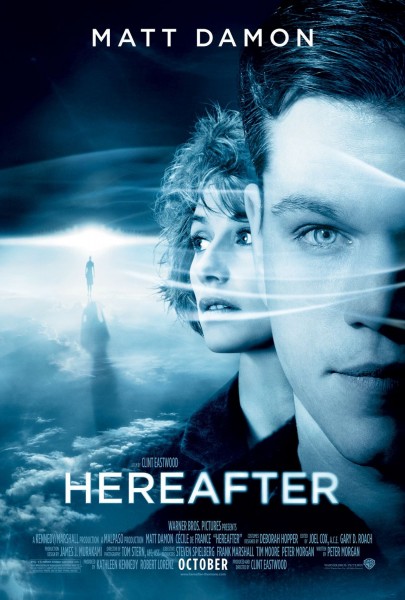 The new trailer gave us a little too much than what was needed. The new poster makes Matt Damon looks younger than what he is in the movie. The film looks quite sappy, but for some interesting moments in the film. It is not something Clint Eastwood is famous for.
The storyline was something that made the film look forward to. But when the trailer came out everything was really dispelled. It looks creepy, dark and deep. So will the transition to the screen be something special.
Hereafter is expected to come out by the end of this year. Check out the poster and tell us what you think about it.