Gregg Araki is known for his wild visions and apocalyptical scripts. He represents one of the biggest independent movements of our times. Steven Soderbergh and Quentin Tarantino still are more popular than Gregg. But he still pursues the outsider approach. He was also known to bring some of the greatest bombshells of our time like Rose McGowan and Denise Richards.
His new film is called Kaboom and stars Thomas Dekker, Kelly Lynch, Rooney Mara, Roxane Mesquida in a film that is being hailed as a mix of elements from Twin Peaks. James Duval is also part of the film.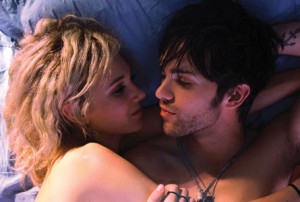 A hyper-stylized TWIN PEAKS for the Coachella Generation, featuring a gorgeous, super hot young cast, KABOOM is a wild and sex-drenched horror-comedy thriller that tells the story of Smith, an ambisexual 18-year-old college freshman who stumbles upon a monstrous conspiracy in a seemingly idyllic Southern California seaside town…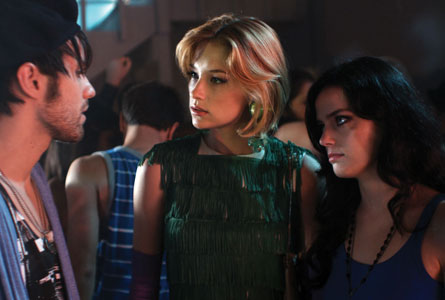 Smith's everyday life in the dorms – hanging out with his arty, sarcastic best friend Stella, hooking up with a beautiful free spirit named London, lusting for his gorgeous but dim surfer roommate Thor – all gets turned upside-down after one fateful, terrifying night. Tripping on some hallucinogenic cookies he ate at a party, Smith is convinced he's witnessed the gruesome murder of an enigmatic Red Haired Girl who has been haunting his dreams
Kaboom is still in post production and here we bring you some pictures from the film.