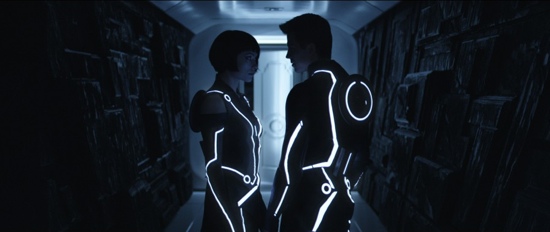 Many fanboys lost their minds when they saw the first teaser of this film. It really blew peoples minds away. Now the producers of the film have come out with an image and really cool poster for the film Tron Legacy.
The poster is really the domestic one. They don't show off too much, but the poster design is great, and the florescent lights on the suits make them look pretty cool. The original teaser gave away a very sparse look to the film. Hopefully a trailer for the film should be out soon.
Click the image to get the high resolution one to see the details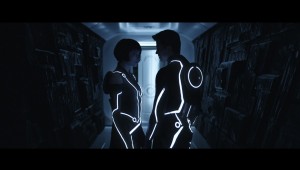 Click the poster to get the high resolution one sheet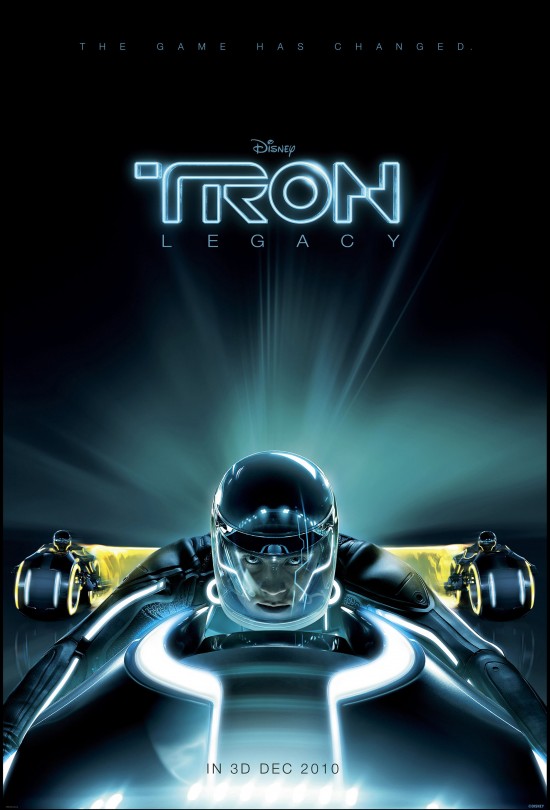 Tron Legacy is a 3D high tech adventure set in a digital world that is unlike anything ever captured on the big screen. Sam Flynn (GARRETT HEDLUND), the tech-savvy 27-year-old son of Kevin Flynn (Jeff Bridges), looks into his father's disappearance and finds himself pulled into the digital world of Tron where his father has been living for 25 years. Along with Kevin's loyal confidant Quorra (OLIVIA WILDE), father and son embark on a life-and-death journey of escape across a visually-stunning cyber universe that has become far more advanced and exceedingly dangerous.