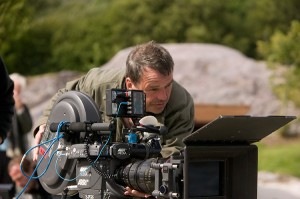 Here is another project that has been slowly gathering steam. He is working on the Showtime series called The Borgias. It is a period crime drama set in late 13 th century Italy. Jordan is set to write and direct another film.
It is based on the booker price listed novel called Skippy Dies. It follows the adventures of two unlikely schoolmates Skippy and Ruprecht, at an Irish private school. Here is a small synopsis via Amazon.
Ruprecht Van Doren is an overweight genius whose hobbies include very difficult maths and the Search for Extra-Terrestrial Intelligence. Daniel 'Skippy' Juster is his roommate. In the grand old Dublin institution that is Seabrook College for Boys, nobody pays either of them much attention. But when Skippy falls for Lori, the Frisbee-playing Siren from the girls' school next door, suddenly all kinds of people take an interest – including Carl, part-time drug-dealer and official school psychopath. While his teachers battle over modernisation, and Ruprecht attempts to open a portal into a parallel universe, Skippy, in the name of love, is heading for a showdown – in the form of a fatal doughnut-eating race that only one person will survive. This unlikely tragedy will explode Seabrook's century-old complacency and bring all kinds of secrets into the light, until teachers and pupils alike discover that the fragile lines dividing past from present, love from betrayal – and even life from death – have become almost impossible to read…
The novel is a huge novel and has caught the interest of Jordan in the last couple of weeks. Jordan really wants to fast track this project.
Source: Deadline