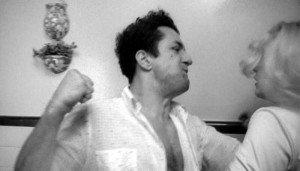 HBO has pushed for the Martin Scorsese produced period drama Boardwalk Empire. The series has already been given the green light for 11 episodes (Variety). The series will revolve around the life of the 1920's Atlantic City tycoon Nucky Thompson. He was called a gangster come politician who caused a lot of flutters in the administration. Steve Buscemi stars as Thompson. This will show a lot more what this star can do on TV. I loved his turn in the Sopranos series.
The premier of the series is targeted for next year. The production is expected to roll out by the end of September.
The series is created by Terence Winter. The first episode will be directed by Martin Scorsese, which is surely something to watch out for. The notorious Mark wahlberg will be an executive producer on this.
The series will also star Michael Pitt, Kelly Mcdonald, Michael Shannon, Shea Whigham, Dabney Coleman and Stephen Graham. we will be following this one for the next couple of months. we hopefully should get some interesting production still from this movie by January next year.