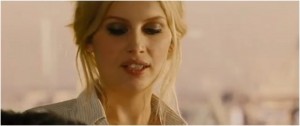 Laetitia Casta has been working with several new directors and developing her art as well. But there has still been something missing. She was seen in movies like Face by Tsai Ming Liang and played the role of Bardot in Gainsbourg.
She is now working in Bulgaria with director Kamen Kalev. He was in the director's fortnight section in last year's Cannes with Eastern Plays. He is now working on his next film The Island. The filming will take place in Paris, Sofia and on the Bulgarian island off the Black Sea coast.
The film is about a couple who arrive on the island with the intention of spending a few peaceful days there. Only a few people live on the little island, including Irina and Pavel, a couple in their fifties who are the main reasons that the place quickly stops being so idyllic. The film is expected to release next year at Cannes.
Source: Ioncinema