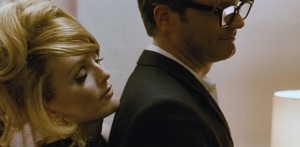 The Kids are All Right has once again put Julianne Moore on the map and the four time Oscar nominee has signed to play a supporting role in Paul Weitz's film Another Night.
It is based on the memoir of Nick Flynn Another Bullshit in Suck City. The film already stars Robert De Niro and Paul Dano as an estranged father and son, the latter of whom works at a homeless shelter in Boston.
Olivia Thirlby co stars with Paul Dano as his love interest. Moore will be taking on the role of his mother in flashbacks. Weitz will also be adapting the screenplay for the screen. He will also be producing the film as well. Moore will be next seen alongside Steve Carell and Ryan Gosling in Crazy, Stupid Love that is set for a July 29 th release.