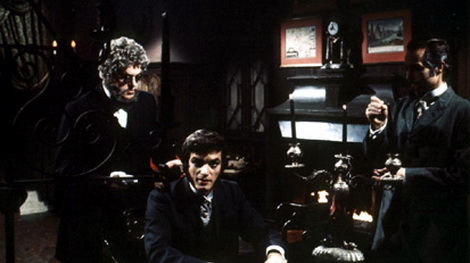 Johnny Depp has been getting a lot of great roles in the last couple of years. He feels like on a quest of getting some elusive Oscar. Here is another movie that will surely not get him any nods. But it will be something to look at for its take on the TV series.
Dark Shadows has been something in the minds of both Johnny Depp and Tim Burton for sometime now. It is a 60's vampire soap opera. The shooting for the film is expected to start somewhere in September. So this will be the time for all the rewrites of the script and stuff.
The screenplay is written by John August but plans to be in production only by fall. Burton seems to disagree to all this rumors about the film. Some are saying this going to be making the Twilight look bad sardines.
Dark Shadows ran on ABC from 1966 to 1971. The daytime soap didn't introduce signature character Barnabas Collins until a year into the run; along with Collins the show became famous for introducing many supernatural elements to the already well established daytime soap formula.