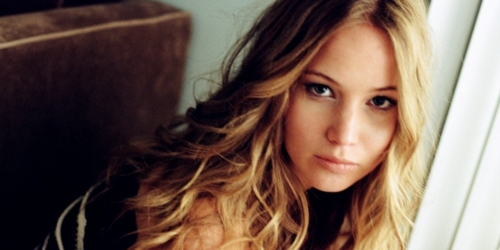 Talking Film's favorite Jennifer Lawrence is all set to take on Hunger Games next, but she will still have the time to jump on board for Sweet Tea. She has loads of films coming out this year even the highly anticipated X Men First Class in couple of weeks. She is also head lining Hunger Games trilogy as well.
She will also be taking on the role in the Sissy Spacek film Sweet Tea. It is based on the novel Goodbye to the Buttermilk Sky. It is written by Get Low script writer C. Gaby Mitchell, the project looks to be shaping up, as Lawrence provides new details about her newest role. Sissy Spacek will be straying a little bit from the short story structure.
"It's a drama but it's kind of a down south love story drama," Lawrence said. "About a mother who gets married young and meets another man and starts thinking that maybe she made a mistake." Lawrence gave some insight into her new career post-Oscar, saying, "If 'Hunger Games' goes well, I can just do the things that I really want. If the scripts are not what I absolutely love, I don't have to do them. I can just rest. So that's what I keep saying to scripts. It's good but not better than sleep."

"I was like damnnnnnn. When I read the script and I loved it I was like 'Ohhhhh!' Because I knew it was going to have to be directly after and I'm just going to be exhausted but I can't help it. I love it."
She has also some really nice things to talk about Sissy Spacek:  "Sissy is nice, normal, just a mom…and a great director too."  The production and the art direction of the film will be something to watch out for.