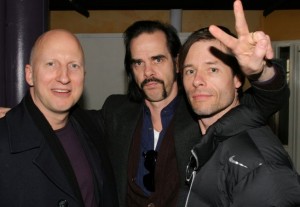 The director/ screenwriter duo seem to have just finished with their recent Road project. But they seem to be still intrigued with next couple of projects in the pipeline. The reviews have been mixed for their Road project. It somehow seems to generate a lot of mass appeal. But it seems to be a far cry from their masterpiece The Proposition.
Penhall is in talks to write a remake of the heist drama La Bonne Annee for Daniel Craig. He seems to take interest in the director's earlier work. Their earlier work included Some voices and the Ian McEwen Enduring Love in 2004.
The projects are galore with another Craig project which will be big screen adaptation of Nick Cave's novel The Death of Bunny Munro. It tells the story about a sex obsessed traveling salesman on his final road trip. Cave composed the music for the Road and also wrote the screenplay for Hillcoat's previous pic the luscious The Proposition.
There is also a script which Penhall will be writing for Mike Nichols. It sort of echoes of Breaking the Waves, it loosely tells the story of a man who lets his wife to sleep with other man as long she stays with the family.
The duo will be working together once again on a play written by Penhall itself. Landscape with Weapons is about a technician who builds a revolutionary new weapon that will change the face of warfare. Then the man begins to fight of the complex web created by the industry who wants the rights of the weapon.