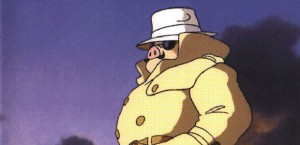 This will be the first sequel for Hayao. Hayao will be following up his recent film Ponyo with a sequel to Porco Rosso. It is a film set during the Spanish War. It will be called Porco Rosso: The Last Sortie. This will be surely in our radar for the next couple of months.
Porco Rosso will be something special for Hayao and close to his heart. It is rare for a filmmaker to attempt a sequel to his rare works. Porco will certainly be something to look out for even before the sequel arrives.
Porco Rosso will be a sequel idea and a hobby of an old man. The Pixar will see that these things happens if there are pitfalls in Hayao's way. Now everyone can wait for The Borrowers which was scripted by Miyazaki. So the prospect the sequel will depend on the nature of box office of the Borrowers.