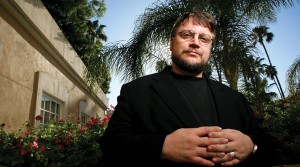 Gullermo will be setting up shop for his next film at Dreamworks animation. Yes it will be an animated film written and directed by him. It will be called Trollhunters.
Del Toro also said that the studio will be his new animation home for the next couple of years. He will have some of his marks on the upcoming Dreamworks animation called Megamind coming out on November 5 th.
He also believes that during the next 10 year, the entertainment landscape will shift into a transmedia world. Trollhunters will be based on a young adult book del Toro submitted to publisher about two weeks ago. He originally came up with the idea around the time he sold The Strain. The next vampire series he will be writing with Chuck Hogan and he has been working on it since.
"I wanted very much to develop a story that could be written for kids but dealt with a genre that was scary," he said. "It essentially combines fairy tales with modern times and is about how difficult it is to be kid. Normally, kids are idealized in animated films. But the growing pains, married with the notion that there is a world right next to us that is completely plagued by creatures of ancient lore, it's thematically fitting with the rest of my stuff."
So you will see Del Toro as a consultant on all these films. It will be a great thing to see all the details and push the animation to even newer heights.
Read More over here.