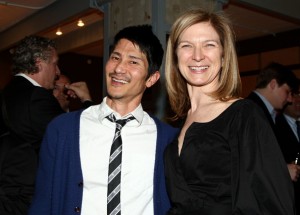 Gregg Araki is one of my favorite directors for his work in movies like Doom Generation and Mysterious Skin. But these are not your run of the mill teen romance or raunchy stories. There is a lot of depth and struggle that is shown in these stories. The films he has made cannot be compared to films like Cruel intentions and the sleazy teen flicks. It is more to do with sexual awakening of a group of people or an even a society.
The cast for his next film is already being set up. Roxane Mesquida will make her feature debut with this film then there is Thomas Dekker from the Sarah Connor Chronicles, Kelly Lynch will also play a role as well as Rooney Mara will be part of this film.
The film is titled Kaboom and deals with sexual awakening of a group of college students. It will be premiered in festivals next year. We will keep you posted on developments of this film.