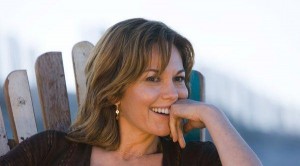 Diane Lane will be taking the role of the hot adopted mother in the next Superman film. Diane Lane will star alongside 27 year old Superman Henry Cavill in the still untitled Warner Bros Project. The film is expected to hit theater on December 2012.
Zach Snyder says this is an important casting for the film for whatever silly reason he has in his mind. Martha Kent and her husband Jonathan adopted young Clark after he came to Earth in a rocket from the planet Krypton. The role of Jonathan Kent is still not casted as of now.
Diane Lane has been out of sorts of late. She has not been cast in anything substantial. We will have to wait and see what her role will look like in the Superman reboot.