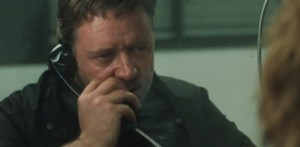 The new development in the Superman camp has really been something special for all the fans of the series. Russel Crowe will be playing the biological father in the new Superman reboot. Nolan was looking out for a star in the film and it is finally Russell Crowe.
Crowe is still in the negotiation stages for the role in the Zack Snyder picture. Henry Cavill is set to play Superman. There is still no confirmation on this casting but it is certainly a step in the right direction.
The rest of the cast includes Amy Adams, Kevin Costner, Diane Lane and the powerful Michael Shannon. The script was written by David Goyer and the plot details are still under wraps.
Jor El was one of the last roles to cast, though they also are looking for a name to play Superman's biological mother. Marlon Brando played the part of Jor El and he created a major rage with the role. Crowe is still filming The Man with the Iron Fists. Tell us what you think of this development.
Source: Variety