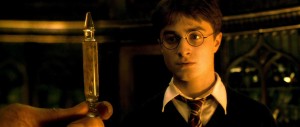 The Harry Potter Franchise is over for all the stars of the series with final book getting ready to release. All the actors are now free to look to work on new roles. It has been 10 years since these kinds joined the Harry Potter wagon. Daniel Radcliffe has finally zeroed in on a project. Seth Rogen and Jay Baruchel have expressed an interest to work with him and asked him to get involved in Jay and Seth vs The Apocalypse.
The story is based on a short film that Rogen and writing partner Evan Goldberg made a little while back about two loser guys who are dealing with the apocalypse right outside their window. The two of them are sharing writing duties once again and Rogen will play a role alongside Jay Baruchel. There is no confirmation on Daniel Radcliffe signing on to this project, but there is a good chance.
The film will be getting off the ground soon. So the casting will be critical for the film. We will keep you posted on this hilarious horror comedy.