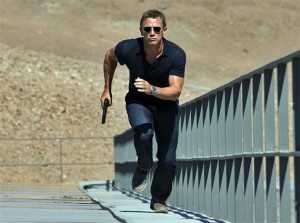 After reports of economic downturn closing down the Bond sequels, finally there is some good news. All the trade magazines are giving a shout out to everyone and announcing the arrival of the next bond. So the film will begin shooting by the end of next year. So that will give him enough time to shape up for the role.
Daniel Craig was worried of the prospects of him returning for this one. There have been several reports and directors being called so this comes as a welcome relief to everyone. There is going to be several reports once the shoot starts.
We will also get exclusive shooting photos for the film. This is going to be big for Sony who will be prepping this up alongside the hugely anticipated Bourne franchise sequel.