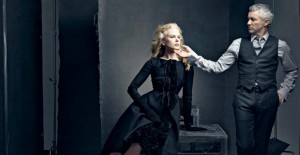 Baz Luhrmann was still not certain whether he would take up the project. Finally he seems to have got the budget he was looking for and also the cast for the film. The Great Gatsby will be based on the great book by F. Scott Fitzgerald.
The story chronicles an era that Fitzgerald himself dubbed the Jazz Age. It is presented as a recollection of Nick Carraway, a young man from patrician Midwestern family who lived in New York after graduating from Yale in the early 1920s. Nick declares that, following his father's advice, he avoids judging people: a habit that has caused trouble, exemplified by events concerning a man named Gatsby. Eventually Jay Gatsby meets the wealthy Daisy Buchanan and begins a love affair with her which plays out through the remainder of the book .
The star cast is still to be finalized. Some of the stars who have been circling around the project include Leonardo DiCaprio and Carey Mulligan in stunning 3D for the first time. DiCaprio will play Jay Gatsby while Mulligan is set for the role of Daisy Buchanan. Tobey Maguire has said to be quite excited about the project as well. Once it gets official we will be getting you the news. Tell us what you think of this film made in 3D.