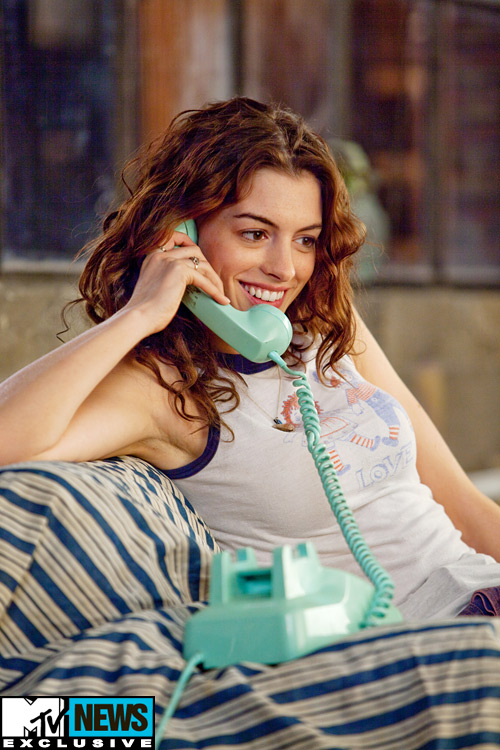 Anne Hathaway will be on our radar all this month with two of her films. The first will be releasing this year called Love and Other Drugs and the other film we are following is One Day. MTV brough an image of the star in the new film where she will be starring alongside Jake Gyllenhaal, Oliver Platt, Hank Azaria, Josh Gad and Gabriel Macht.
Here is short synopsis of the film.
Hathaway portrays Maggie, an alluring free spirit who won't let anyone – or anything – tie her down. But she meets her match in Jamie (Gyllenhaal), whose relentless and nearly infallible charm serve him well with the ladies and in the cutthroat world of pharmaceutical sales. Maggie and Jamie's evolving relationship takes them both by surprise, as they find themselves under the influence of the ultimate drug: love.
The film is expected to roll out on 24 th November.
Source: MTV