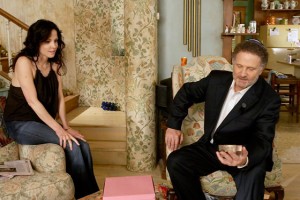 The next film directed by Nicolas Winding Refn Drive has been joined by an amazing cast. Ryan Gosling has championed the film and has brought also the rest of the cast to the film. Albert Brooks will also be part of the cast playing a villain.
Carey Mulligan has also signed on to play Ryan Gosling's love interest in the film. The film is scripted by Hossin Amini. Ryan Gosling will play a stunt driver who, for additional thrills, double as a getaway driver by night. Refn is known for his work on the Pusher trilogy and most recently Bronson and Vahalla Rising.
Brooks will play Bernie Rose, a transplanted New York mobster who came to L.A. And is not to be messed with. Drive is expected to start shooting in mid September.
Source: Deadline