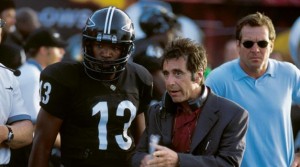 The uncanny resemblance will be something to watch out for the next HBO film starring Al Pacino. He is just coming from winning an Emmy for the Jack Kevorkian biopic called You Don't Know Jack. He will be next seen as Phil Spector. He will be playing the insane man based on a script from the veteran David Mamet. He has already worked on a Mamet script called Glengarry Glen Ross. Al Pacino will be at his charming best for this one.
Here is a small synopsis via New York Times.
Phil Spector was suspected of second degree murder last year; prosecutors successfully argued that the record producer shot Lana Clarkson, a struggling actress, in the foyer of his mansion in 2003. Mr Spector's lawyers as recently as March were still arguing in court for his release.
There should not be any redemption for this mad man. But who will be taking on the director's chair is still not certain.