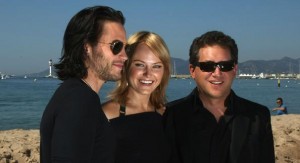 Here is the new trailer for the The Bang Bang Club which was shown at Cannes this year. It was part of the sale screenings and it was announced last week to be part of the Toronto Film Festival.
The film was directed by Steven Silver, and features performances from Ryan Phillipe, Malin Akerman, Frank Rautenbach and Taylor Kitsch.
The film is based on the real life stories of four photographs, as recorded by Greg Marinovich in his book of the same name. The trailer is just like montage of events are too concentrated on the visuals and the music to really care.
Source: Vulture