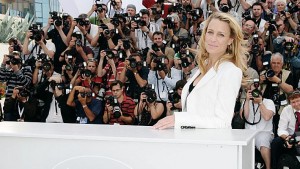 Robin Wright is in talks to play the lover of Daniel Craig in The Girl with the Dragon tattoo. The film has been in the pre production ever since work on David Fincher's recent movie Social Network was done. The film is an adaptation of Stieg Larsson novel and will be done for Sony Pictures.
The casting has been quite the buzz with Daniel Craig joining and just the other day there were talks with Stellan Skarsgard as well. Daniel Craig will be playing Mikael Blomkvist. So the three films will be also done.
Wright is now working with Brad Pitt in the Bennett Miller comedy called Moneyball. The Girl With the Dragon Tatoo should be expected in theaters on December 21 st 2011.