There was a time when people used to say "In Bollywood, either sex sells or Shah Rukh Khan". Here we are 20 years later and it still is true even today. Such is the box office pull King Khan has wielded over audiences since his return. Jawan is South Indian director Atlee's fifth film and boy does he go all in for this one. It is as if someone told him this was his only shot at making a Bollywood film. He did not hold back as the film is technically brilliant in all aspects from direction to cinematography to the VFX to the production design etc. Atlee has taken his working formula from Tamil films and made an all out mass entertainer for the Bollywood audience.
The story is pretty straightforward and predictable. If you have seen all of Atlee's previous films (Theri, Mersal, Bigil), you will realize very quickly that he has created a masala film by combining various storylines from all his previous films. It is something that has worked for him in the past and he was not trying to reinvent the wheel with Jawan. His goal was to repackage the same with Shah Rukh Khan playing the lead while catering to a different audience. There are a lot of things that came together very well, but the story is not one of them. Although the storyline is very cliched, Atlee does a good job of masking the weak script with his top-notch direction.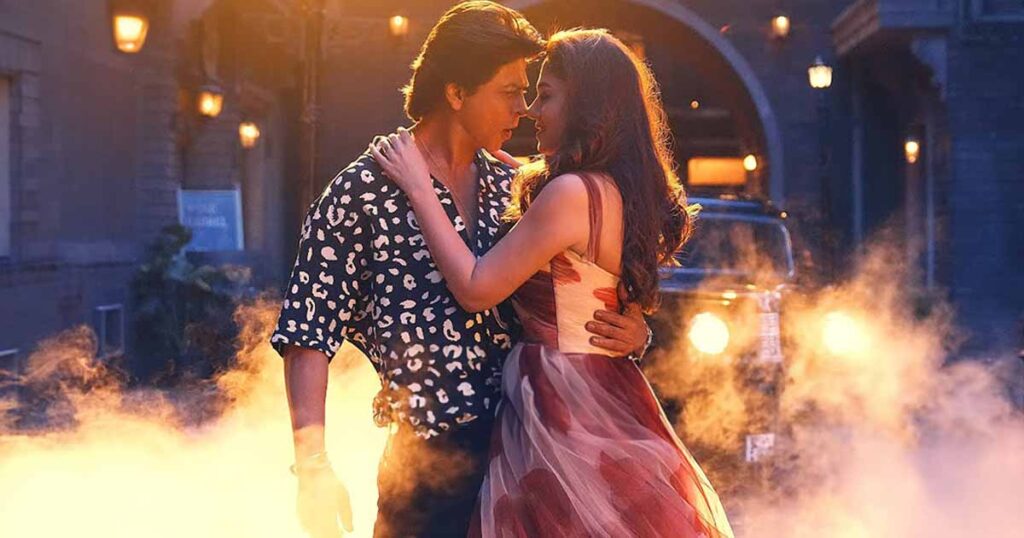 The film starts with a broad daylight train hijack which reminds you of Hollywood films such as The Taking of Pelham 123. Shah Rukh Khan is the jailer of an all-women's jail and he goes by the name Azad. For the hijack, he reveals himself as Vikram Rathore. He is supported in this hijack by six women who reside in the jail and are played by Priyamani, Sanya Malhotra, Sanjeeta Bhattacharya, etc. They make some demands that are brought to the attention of the main negotiator Narmada played by Nayanthara. Narmada has no option but to go through with their demands. It is revealed that a businessman by the name of Kaalie (played by Vijay Sethupathi) is the target of Vikram Rathore and his team. Kaalie had done a lot of social injustice with each of the 6 women and their families in the past and they are exacting revenge with each crime they commit. As they systematically fight for the people who were denied justice due to various reasons, Kaalie gets closer to finding out who they are. Without going into any more details about the story, there is nothing extraordinary happening in terms of the story. Eventually, Azad and his team face off with Kaalie in the final act of the film.
If you are a SRK fan or even if you are not a SRK fan, watch the film for its over the top action and technical brilliance of the director Atlee. Shah Rukh Khan effortlessly carries the film on his shoulders which is not surprising as he plays the role of the anti-hero very well. The kind of roles that established his acting prowess and created the anti-hero character type in Bollywood is what we see in Jawan. The mass scenes including SRK intro, the interval action sequences, and the finale are some of the best ever seen in a Bollywood film. The swagger and style King Khan brings to each scene is a must-see for his fans. The VFX was very polished compared to other recent films like Pathaan. The supporting cast was perfectly cast and everyone played their part superbly well. There are a few cameos but the notable one by Deepika Padukone has to be mentioned since she does full justice to her 20 minutes or so role.
In addition to the script, the songs and BGM score are a bit underwhelming. The thing with the songs and the film for that matter, is that it is only a one-time watch. Unlike some of Shah Rukh Khan's older films with similar character types like Baazigar, Darr, etc., you will not want to re-watch this film 5 years from now. Sadly, movies these days especially most commercial Bollywood films have no repeat value when compared to a lot of the movies from the 90's and 2000's. The action sequences are over the top but the interval sequence is the best of the lot. It has tight hand-to-hand combat action with very fast and slow camera movements combined with some smooth editing which was fun to watch. To see that level of technical mastery in Bollywood is rare.
Pathaan brought back the SRK we all know and went on to be a commercial hit but Jawan solidifies him as a mass-action entertainer. It has been a while since Bollywood has produced a mass action blockbuster like Jawan. It is hard to get everything right when making a film, but the script could have been better. Atlee took all the risks with the technical aspects but played it safe when it came to the story. This is not going to stop the film from being a box office hit, but it does alienate those who have been following his films over the years as there is nothing new in Jawan for them. In the end, it is simply popcorn entertainment at its best, and watching this film in a jam-packed theater enhances the cinematic experience.