The final chapter as the trailer mentioned is apt as I really hope they do not make another one. After Equalizer 2 which lacked a clear story due to its multiple storylines, Equalizer 3 does a better job with the story. Although it is predictable, it is more focused and tight, so there are no huge expectations with it. Antoine Fuqua returns to direct this movie with Denzel Washington reprising his role as Robert McCall in the only franchise trilogy that he has been a part of. Equalizer 3 is a run-of-the-mill formulaic action film carried by a strong Denzel Washington performance.
During his recent mission, Robert McCall brings down a mafia lord in his home in the Italian countryside. He gets injured at the end and gets picked up by a cop who takes him to a doctor where he is cared for and brought back to health. Since he still recovering, he begins to enjoy living in the village of Altamonte in Sicily and slowly begins to develop a relationship with everyone in the village. He begins to notice violence, grief, and loss among the people brought to them by the mafia family in the region. He tries to control himself but slowly starts getting back to his old self where his patience and tolerance hits a limit. As is typical with these kind of films, the mafia starts harassing the locals and McCall decides he is going help them by fighting their battle against the Mafia.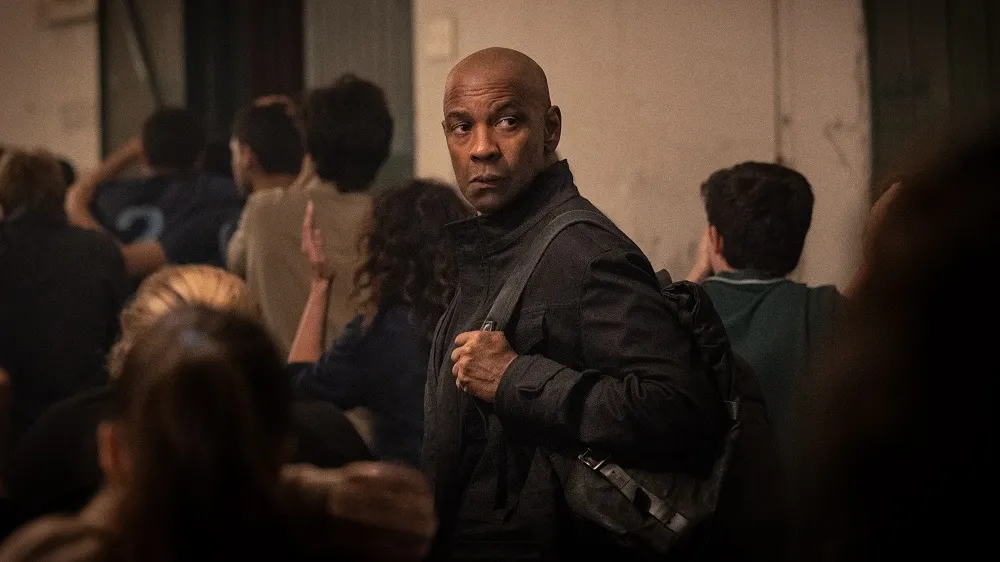 To do it systematically, he enlists the help of Emma Collins (Dakota Fanning) who works for the CIA by tipping her with information from time to time. She eventually figures out that he was behind it without really knowing McCall's agenda. The problem is all their interactions seem very forced and not necessary. It was added to increase the runtime of the film. The CIA began to make dents with the free information they were getting. It is all predictable so nothing stood out for me.
Antoine Fuqua's direction seems to be getting less edgier with each film. This one is slower and a lot of time was spent to develop a rehashed story when he could have paced the film better. The action sequences were good but short. There was nothing in the film apart from Denzel Washington's acting that stood out. Sadly though, without Denzel, this movie would have only made it as a TV movie. Dakota Fanning was underutilized. She can act but she was given a role that does not suit her and made to say dialogues that were delivered with no conviction. The supporting actors acted well and there were a lot of local actors who spoke in Italian which made the storyline authentic.
As the credits rolled, I sat in the theater thinking why did they make this film? Yes, it did make money at the box office. But, why make a film when no really conviction exists in the story to make it something more than just a regular action film. The action was good but it is not something we have never seen before. A very unoriginal film made with one of the most charismatic Hollywood stars will go down in history as a huge miss.