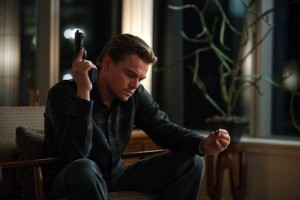 This is hopefully the last of the footage from the movie which will be taking over the summer this year. There has been so many lackluster films this year. So the only film on all of our minds this year is Inception. It will be releasing right after World Cup is done. So there will be a lot of excitement.
Leonardo DiCaprio and Christopher Nolan have been going all out for the promotions of the film Inception. Here is another set of TV spots which reveal another side of the plot of the film.
There has been an onslaught of promotional material on the part of Inception. But it is a good thing actually they have been careful to reveal very little of the plot of the film.
Nolan has also talked about the sound design how it has blended with the structure of Inception. There is a lot of use of voice of several other scenes in the scene shown in the trailer. So there is an interesting dissociation in the trailer which makes it difficult to miss.