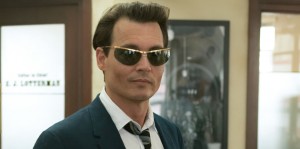 A film based upon the early Hunter S. thomas novel The Rum Diary. The film was directed by Bruce Robinson and it is based on his own script. The film stars Johnny Depp, Amber Heard, Aaron Eckhart and Richard Jenkins.
The movie took months to film, and then many more months to secure distribution. The trailer is a lively, sometimes frantic, and fairly entertaining collection of footage dropped not long ago. Johnny Depp will be reprises his role as Thompson.
The Rum Diary arrives on October 28 th in the United States.