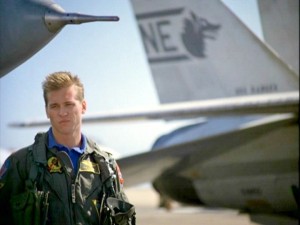 Kilmer was really a star when he dawned the role of Batman in Batman Forever, but ever since then everything has really been downhill for the actor. He is working on a secret project with Francis Ford Coppola. It is cased Twixt Now and Sunrise.
It is a thriller with overtones of horror, and that his star is Val Kilmer. The film also stars Elle Fanning and Bruce Dern. The main character is Val Kilmer, who plays a horror novelist. The film is based on a short story written by Coppola. The film will be shooting in Napa, on Coppola's property.
Val Kilmer has been concentrating on smaller roles in the past couple of years. So this will be another one in the long list of great small roles.
Source: Deadline