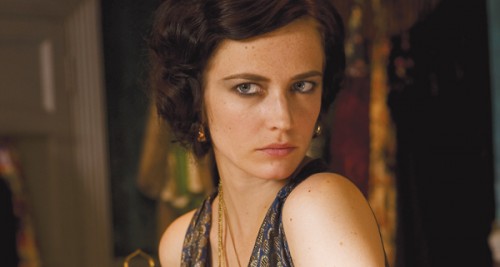 Empire has just debuted the Official Poster of Jordan Scott directed first feature film 'Cracks' which has Eva Green in the lead.
Eva Green looks stunning in this poster and I guess that is enough to attract people to watch this movie. The movie is set in an all girl boarding school in 1934, Eva Green plays a teacher Miss G, who inspires loyalty among her students but it all goes awry when a new student arrives and Miss G shows her true colors. Check out the Poster below.
The film is directed by Sir Ridley Scott's daughter Jordan Scott and is produced by Ridley Scott and Tony Scott. This Movie is slated for a December 4th release in UK.