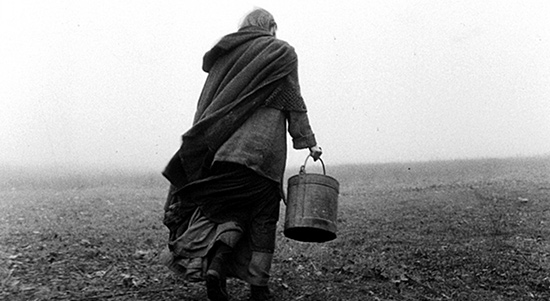 Bela Tarr is all set to reveal his last film The Turin Horse at next month's Berlin Film Festival. The legendary filmmaker is on his last straw. It faced production delays in 2008 due to harsh weather conditions, and while it was expected to crop up on the 2010 festival calendar, it never materialized.
But finally, the wait is over and we are anxious to see what's in store. The film is about the poor health of an old work horse that belongs to a rural farmer and his daughter compromises their jobs and livelihoods. The film will have the long takes and minimalist approach that has become common with Bela Tarr.
The film running time is around two and a half hours. It was shot by Fred Keleman, and co written by longtime collaborator Laszlo Krasznahorkai. The film will be going through most of the festivals in the next couple of months and there is no release date yet for the film.