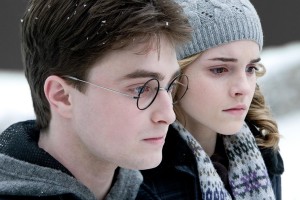 The Harry Potter campaign is totally in full swing. After the Twilight saga has made all its money on this one. It really is up to Harry Potter to take the box office to the next level. The final chapter in the series will have two parts and both of them will be in the 3D Imax.
So it is expecting to advantage of the format's huge box office potential. There is a chance that this format will die down soon after there has been too many people opting for it. The trio will be embarking on an adventure this time. Harry, Ron and Hermoine are on the run and they have to destroy magical items called horcruxes in order to defeat the man who should not be named.
The first part of the final chapter will be released on November 19 th. While the second is expected to hit theaters in the summer on July 15 th 2011. Check out the Featurettes and tell us what you think.