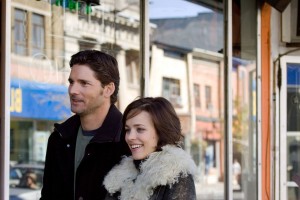 Now the mind behind the hit Up in the Air Sheldon Turner is working on his directorial debut. It will be called by Virtue Fall. Colin Farrell and Eric Bana have shown quite a lot of interest in the script.
It charts a professional and personal relationship between two characters that evolves from friendship to betrayal and retribution. The actors are in the negotiation stages of the film and nothing has strictly been finalized.
Farrell is already set to work on the remake of Fright Night and the dark comedy called Horrible Bosses. He will also be part of the cast of David Cronenberg's film Cosmopolis. Bana on the other hand is quite free after wrapping up his shoot with co star Cate Blanchett and Saorise Ronan in Hanna.