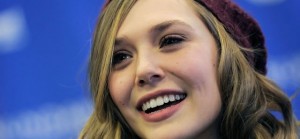 Elizabeth Olsen has turned out to be the star to watch out for in the last couple of months. It all started after her performance in Martha Marcy May Marlene last year. She has now signed on to work alongside Dakota Fannin in Very Good Girls.
The story follows two lifelong friends in summer after their high school graduation, when they are both determined to lose their virginity as a rite of passage into the adult world.
But then things turn for the worst and the two of them fall for the same man. The film will be the directing debut of Naomi Foner, the woman behind movies like Losing Isaiah and Bee Season. This for all of you who are into coming of age stories.