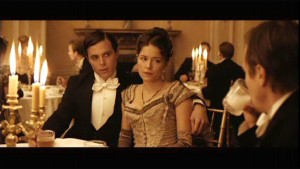 Casey Affleck will be back on board to star on another Andrew Dominik film. Their last collaboration got Casey Affleck a lot of acclaim so collaboration will be worth something.
"In January, I'm going to be doing a movie with Andrew Dominik again," he revealed. "I don't know if I'm allowed to talk about it but it's a Boston-based crime — it's a novel that was set in Boston that's not going to be set in Boston unfortunately. But it's a novel that was set in Boston, it's a great novel and his got a great take on it. There's a lot of good people in it, it's going to be a great movie."
Dominik has two movies in the works right now. He will be working on the Marilyn Monroe called Blonde. The shooting for that film will begin soon. Dominik is also working on the script of Tell No One. This really is a waste of time.
Blonde was adapted from the novel by Joyce Carol Oates and will be based on the memoirs of the star. It is going to be a semi-biographical and some real life events. Affleck could also be part of this project and he might play Joe DiMaggio or Arthur Miller. So this will be one of the most expected movies to come out next year.