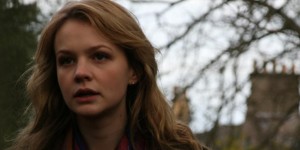 Sam Mendes has been having a tough time trying to get James Bond off the floors of the studio. It has now reached an infinite stand still. Suddenly out of nowhere Christopher Nolan is interested in doing a James Bond film after his work on Inception was done.
Sam Mendes feels things have to stop going out of hand and has signed on for On Chesil Beach. He has also got Carey Mulligan to star in the film which will be in production as soon as September.
Mulligan is already working on the role taking violin lessons for the role. She is going to have a big year this year with Never Let Me Go looking like an Oscar hopeful. She has turned into an overnight sensation ever since she did An Education.
Now they are also having auditions on who will play Edward a graduate historian, who is more a blokey bloke, as someone described him, rather than a pretty boy.
The film is really an ambitious project. So there is a chance it might be put in the wrong hands. Sam Mendes is known for his style and does not work a lot on substance. It is also extremely sexually explicit. But the shining part of this whole production is the fact that McEwan will be adapting the film himself.
McEwan was excited about the casting of Carey Mulligan. He had this to say about her.
"the only real name that keeps coming up is Carey Mulligan. Both Sam and I think she's absolutely delightful. I think she'd bring such warmth and grace to that part of a young girl; timid, virgin, highly educated, musician on her wedding night."
Shooting for the film will begin this September and will be a BBC Films production. Let see what Sam Mendes makes of this film.