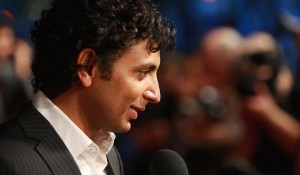 This is surely not good news for anyone actually. Night Shymalan is looking for his next project after his work on Airbender is done for good. He is looking out for someone to producer his next film. The idea of Shymalan going back to writing his original script is not really a good idea.
There is not even a plot out for the film and Bruce Willis, Gwyneth Paltrow and Bradley Cooper have already signed for this madness.
Now here is some news on the story of the film and once again the main character has supernatural powers
Bradley Cooper would play a father on a desperate search for his missing child. It might stray a little bit but the father in this case has quite a lot of supernatural powers which will keep the audience hooked.
The Script has got people talking but it is probably the third time Shymalan can go wrong as well. So we will have our fingers crossed on this one.