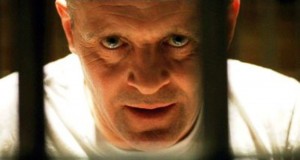 The casting news for Thor has been getting a little tricky. Nobody really cared initially for a film on the comic character Thor. But now there have been some casting inclusion that we can't avoid anymore. Anthony Hopkins is one the biggest entries so far.
Sir Anthony will be playing Odin, the top man and the old man of Norse. The Kenneth Branagh film has been getting so much of early buzz because of casting. A total outsider Chris Hemsworth has been cast as Thor. I think Anthony will just be perfect for this part in the movie.
The plot tells the story of the god of thunder Thor, a powerful but arrogant warrior whose reckless actions re ignite an ancient war. Now for his punishment Thor is cast down to Earth and forced to live among humans. Over here he learns what it takes to be a true hero when he is faced by some dark forces of Asgard who invade earth.
There is also some other news with Isabel Alvarez who will play a small town gal who has lived her whole life in the same town. She's faced with many ups and downs in the last couple of years and needs a little small slice of Americana. Big casting news which is still in the production stage: Robert De Niro and Jude Law will be part of the cast as well.