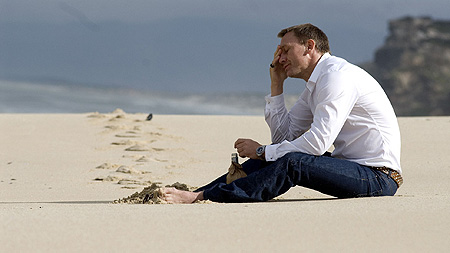 Finally there has been signing for David Fincher's next film. It will be a remake of popular book The Girl with the Dragon Tattoo. Daniel Craig after a lot of talks has officially signed on for the film. It is a great signing because he is nearly perfect for the role. So this will be in the midst of his shooting for Cowboys and aliens for Jon Favreau. The shooting for the Girl With the Dragon Tattoo will begin this fall.
This would mean there would be a huge delay for the planned Bond sequel. The prospect of the Bond 23 looks still quite bleak. So it might just shoot next year. Craig will play the lead role of Mikael Blomkvist, a journalist who teams up with young hacker Lisbeth Salander in investigating and exposing five generations of a powerful and wealthy Swedish family. Salander is one of the hottest roles in the Hollywood market right now. Everyone seems to be running for this one.
David Fincher is bent upon trying to cast a newcomer for the role. The film is written by the horrible Steve Zaillian, but in the able hands of David Fincher it can really do wonders. The film will be expected to release next year close to the Oscar season. Fincher is right now in the midst of the marketing for his film Social Network.
Source: Deadline Hollywood