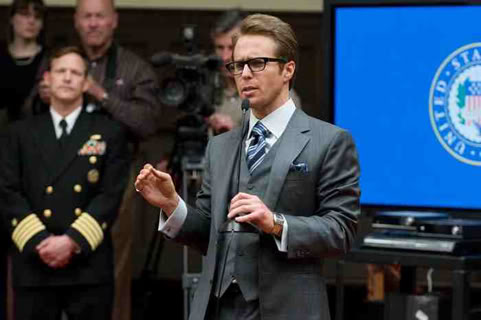 Sam Rockwell has been stereotyped for quite sometime now. So what if the stereotype works in some and doesn't in others. This new film The Winning Season is more to the latter. The film is directed by James C. Strouse. It is expected to come out on September 3 rd 2010 and has finally released the official trailer for the movie. The film will get only a limited release.
Alongside Sam Rockwell we have Emma Roberts in a visible role. The film centers on an alcoholic busboy who is given a chance to coach his local girl's high school varsity basketball team. He has a difficult relationship with his daughter. Check out the trailer above and tell us what you think.
Here is an official synopsis via Slashfilm.
THE WINNING SEASON, a comedy from writer/director James C. Strouse starring Sam Rockwell, Emma Roberts and Rob Corddry.
Set in suburban Indiana, the film stars Rockwell as Bill Greaves, an adult misfit recruited by the local high school principal (Corddry) to coach the school's floundering girls' basketball team. Initially retreating from what appears to be a hopeless situation, Bill perseveres and manages to help the team and its captain (Roberts) ratchet up its competitive spirit, while the girls offer Bill a renewed life focus. THE WINNING SEASON also stars Shareeka Epps, Emily Rios and Margo Martindale.