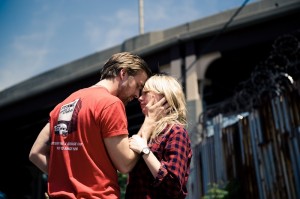 Derek Cianfrance is getting ready to release his new film, but there have been some obstacles like the MPAA ruled to give the indie drama a surprising NC-17 rating.
There is no violence in the movie, but there has been talk of a sex scene that has caused some issues. Ryan Gosling really shines in the trailer and makes it worth the trip to the trailer. Michelle Williams also gives this chemistry something special. Blue Valentine opens in select theaters on December 31 st.
The film will have a lot for the mature couples and will be something not to be missed in the theaters.