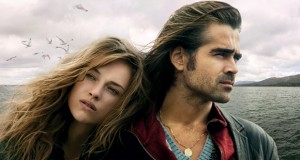 The directorial debut of William Monahan is on its way and it stars Colin Farrell and Keira Knightely. The film London Boulevard will be coming out next month in the UK. There is still no word on a stateside release of the film.
Collider reveals that Sergio Pizzorno will be scoring the music for the film. It will be interesting to see what the band member of Kasabian can do with a film like this. There will be some vocals also in the film. The film is based on the book by Ken Bruen and stars Colin Farrell and Keira Knightley in the story of a man newly released from prison who falls in love with a reclusive movie star and finds himself in a duel with a vicious gangster.
The solid cast will also include Ray Winstone, Eddie Marsan, Anna Friel, David Thewlis and Stephen Graham. It will be something in the lines of some of the earlier films of Guy Ritchie. There is sure to be a new take on the whole outlook to things. William Monahan should make this work.