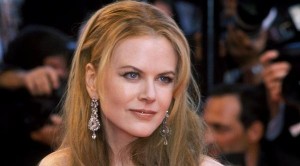 Adam Sandler and Jennifer Aniston will team up together next in a romantic comedy called Just Go With It. Now there is a new development in the film with the presence of Nicole Kidman as an uncredited cameo in the film.
After having several of her films not doing too well in the box office, Nicole has been trying to find a way to tap into this bad phase of hers. She has two planned films in the pipe line one is called Rabbit Hole that will be directed by John Cameron Mitchell and also the Lasse Hallstrom directed The Danish Girl along with Gwyneth Paltrow.
There will also be some more people joining the cast of this film including Dave Mattews and model Brooklyn Decker. She will be playing Adam Sandler's love interest in the film.
The film involves Sandler recruiting Aniston to pose as his soon to be divorced wife and her kids to pretend to be his fake family. The filming for the film will start next month in Los Angeles with the release sometime around Valentine's Day next year.