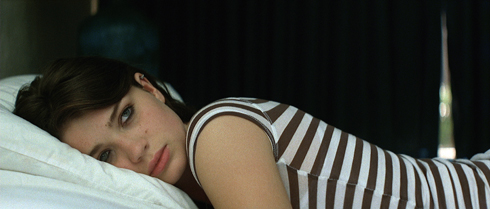 The cast for the next Sean Penn film called This Must Be the Place has been growing well. Newcomer Eve Hewson has landed a role in the film directed by Paolo Sorrentino.
The story revolves around a rock star played by Penn who becomes fixated on pursuing the Nazi criminal who tormented his father in a concentration camp. Hewson will play a gothic punk music fan who is close friends with Penn's character.
The film already stars France McDormand and some of Paolo's regular actors. The script for the film was written by both Sorrentino and Umberto Contarello. It is expected to be a harrowing movie going experience. It will also have the sublime style, which the director is famous for.
Source: Variety