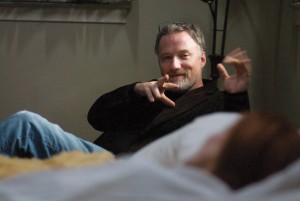 David Fincher has now put his sights firmly on the Facebook story. His next project will be an adaptation of The Reincarnation of Peter Proud. He will adapt this with the help of Andrew Kevin Walker who also wrote Fincher's Seven.
The screenplay for the adaptation will be going through another reworking by David and Andrew. It was scripted by Max Ehrlich but didn't take of for quite sometime. Fincher on the other hand will use the source and modernize the surroundings of the story.
It tells the story of Proud who is a college professor; recurring dreams keep getting into his sleep. He is not able to focus on things in front of him. Then they begin to torment him and he realizes they are images from a past life. He then goes out and searches out source of the visions. He slowly uncovers a woman and grown up daughter who are keys to his past life.
There is almost a deconstruction in the theme that will work well for David Fincher. But by modernizing it I hope he doesn't go in the future. Right now David working on the Facebook movie with an interesting cast: I am not sure if I want to see that anytime soon. But you don't know what to expect with Fincher.