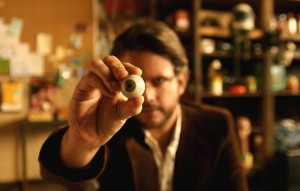 Heitor Dhalia seems to be a little excited with Dakota Fanning joining his next project. His last film Adrift was part of the Un Certain Regard at Cannes this year. The Brazilian director has gotten a chance to work with Summit International to bring a supernatural thriller with Dakota Fanning.
If I stay will be the name of the film. It is based on the book by Gayle Forman. Shauna Cross' script was on the 2009 black list. The film will surely have a good cinematic treatment, but the contents of the script might just slip away.
The film will center on a gifted musician played by Fanning, and her boyfriend, a rising star in the indie rock world. She is forced to make one of those boring hard choices. This will be another so called mature role played by Dakota Fanning.